Who's in control of your Facebook Page?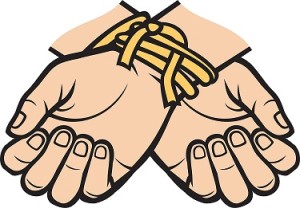 How many Facebook Page admins do you have for your Facebook Business Page? Chances are it's just you. I've always made sure I had two for each and every one of the Pages I manage, but I'm now upgrading that to three.
This week, one of my social media colleagues was banned from her personal Facebook account for 24 hours, for nothing. Someone reported one of her comments as offensive and Facebook acted immediately and closed her down. Luckily she wasn't the only Admin for her pages, so she could still access them, but what if the same thing happened to you? And what if it was for longer than 24 hours? One of my friends had her account closed for good for "illegal activity"- luckily she was just a personal user, with no Pages attached to her profile, so her livelihood wasn't affected – would yours be?
So, what to do next…
Who do you trust enough to give admin status for your Facebook Page – it will need to be at manager level – Remember that you're giving them all the rights that you have, and theoretically they could take away YOUR admin status, so do make sure you trust them implicitly

Ask them to Like your Page

Go to Edit Page> Manage Admin Roles
Key in the email address they use to sign in to Facebook
They should appear as an admin, then click on save
If you'd like to read about what happened to my colleague in her own words, click here. Don't assume that she did anything really bad – she didn't! This is a wake-up call for us all…