Facebook relaxes rules on administering competitions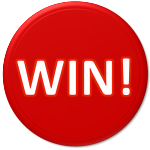 Facebook has updated its Pages Terms to make it easier for businesses to create and manage promotions on Facebook.
The biggest change is that they've removed the rule that promotions on Facebook can only be administered through third party apps.
You can now administer them directly from your Facebook Page as well as apps, so, you can…
Collect entries by having users post on the Page or comment/like a Page post
Collect entries by having users message the Page
Ask for likes as a voting mechanism
So what do we have missing from this list? You should note that asking people to share your Page as a condition of entry is still forbidden – presumably as this would mean lost revenue for Facebook in terms of paying to promote your competition. Potential lost revenue is going to be close to Facebook's heart, so be sure not to break that rule or you're in danger of having your Page closed without warning!
As before, businesses cannot administer promotions on personal timelines, so if you're running your business as a personal profile (and, frustratingly, many are!) that's another reason to convert to a Page.
You also can't ask people to tag themselves in a picture if they're not actually featured in it, so…
It's OK to ask people to submit names of a new product as a condition of entry
It's not OK to ask people tag themselves in pictures of a new product in exchange for a chance to win a prize
If you need more information, Facebook have some Promotion Guidelines, which include FAQs and best practices for running promotions through Facebook.
You can also check out the updated Page Terms.