Social Media New year Resolutions to Revolutionise Your Business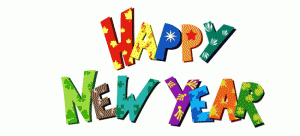 It's that time of year when I really feel the need to plan. Are you the same? I love making new year resolutions and I'm world class at failing to achieve most of them. But just that act of attempting them, brings you closer to your goal. What's that saying "If you aim for the moon, even if you fail, you may land among the stars." Well, reaching the stars would be pretty cool, so I'll continue making new year resolutions, knowing that they'll bring me closer to my goal, if not all the way there. So, just in case you haven't yet made yours, I've planned for you too – social media style, naturally 🙂
1.  Claim your usernames. Your brand is your identity in business. Even if you don't plan on using all of them, you may change your mind in the future. By claiming them now, you're saving yourself a lot of potential trouble in the future.
2.  Pick two or three social media sites where you know your audience is and focus on them. There are too many social media platforms to be everywhere, so schedule some time each and every day to be effective in your chosen arenas. Once you get the hang of these, you might choose to spread your wings and try some others. By the way, I do mean "schedule" some time. It's important, so slot it in your diary just as you do other important tasks. If you leave to to chance and plan to slot it in when you have some spare time, it just won't happen..
3.  Commit to Blogging more. It's often hard to find the time, or indeed the motivation to blog, but really it's just a habit that you need to form. Create a blogging callender – jot down subjects to co-incide with special days over the year ie National Day of the "whatever", if the start of summer means that people need to stock up on one of your products, then schedule a blog around that, would your customers be interested in how to make the perfect pancake for Shrove Tuesday? You know your business, just be creative and (apologies for the phrase!) think outside the box. When you have your "special days" completed, fill in the blanks by brainstorming with your colleagues. Callender created? Now you need to schedule blogging time in your diary.
4.  Most Facebook Fans expect special offers or discounts for "liking" a brand on Facebook. What exclusive deals can you offer your fans? Again, be creative and leave them in no doubt as to why they "like" you.
5.   I've left this one to last, but it's by no means the least important. Promote your social media accounts. It takes time and effort to get them working for you, so it makes sense to do the easy stuff and allow your clients and potential clients to find you. Put your social media links on all printed and digital media, including your website, customer receipts, newsletters, email signatures, business cards, headed paper, compliment slips etc as well as putting a sign up in your reception area. Social Media isn't supposed to be a secret, so shout it from the rooftops (metaphorically speaking, says she anticipating lawsuits for broken bones!)
There you are, five, powerful, New Year Resolutions for your business. What do you think? Can you commit to Social Media to move your business forward, or does it all sound like too much effort?
Over the years I've learned that in order for a goal to be achieved, you have to want it, which is significantly different to knowing you "should" do it. I think most businesses are aware that they should be embracing social media, but many haven't yet found the motivation to make it reality.
If you're in the "want to do it" bracket, then great – good luck and give me a shout on Facebook or Twitter if I can be of any help.
If you're in the "should do it" bracket, then can I suggest that we have a chat. I offer a fully managed service, which means that you get the benefits without having to make time to work out what to do and how to find time in your already busy day. Just pick up the phone and dial 01462 615821, for a no obligation chat to see if we could work together on your business.